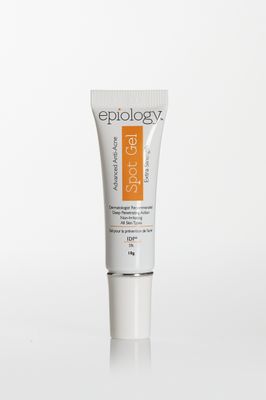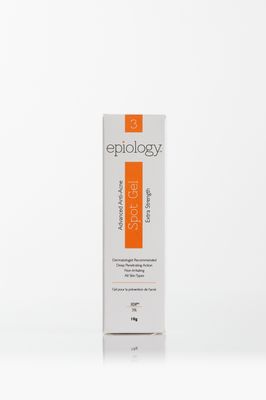 Extra Strength Spot Gel
Epiology
$26.95
or 4 interest free payments of $6.74 with
learn more
Target acne and troublesome hot spots with our Extra Strength Spot Gel, a powerful gel formula that penetrates deeply to prevent the formation of pimples and reduce scarring. The gel contains our unique, naturally active ingredient IDP at higher levels, to prevent acne spots impacting your life. Plus, it's moisturising, soothing and suitable for all skin types.
Epiology uses a Three Step Process
Step 1: Use the Epiology Anti-Acne Foaming Cleanser
Step 2: Use the Epiology Advanced Anti-Acne Cream
Step 3: Follow up with our Epiology Extra Strength Spot Gel
Active ingredient
IDP 3% (lactis proteinum)
Water, Glycerin, Caesalpinia Spinosa Gum, Phenoxyethanol, Tetrasodium EDTA, Potassium Thiocyanate.
Directions for use
1 After cleansing and moisturising with our Anti-Acne Foaming Cleanser and Advanced Anti-Acne Cream, apply a pea-sized amount of Extra Strength Spot Gel directly to acne spots.
2 Reapply as often as required. Suitable for spots in all stages of the acne cycle.
Top tip
We like to apply our Extra Strength Spot Gel to acne spots at night, allowing it to work its magic overnight!
Read our blog on IDP and how it protects your skin.
Made in New Zealand from local and imported ingredients.
SKU: 10002