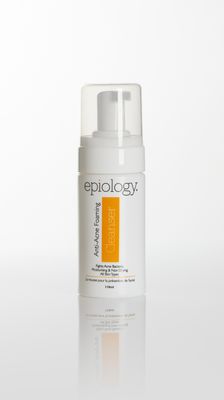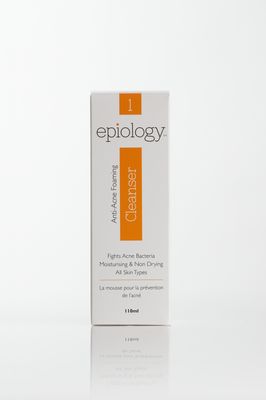 Anti-Acne Foaming Cleanser
Epiology
$19.95
or 4 interest free payments of $4.99 with
learn more
Start your skincare routine with our Anti-Acne Foaming Cleanser, clinically proven to prevent the spread of bacteria, remove oil and leave skin feeling clean and smooth. You'll love its moisturising and non-drying properties, suited to all skin types, plus it's fragrance, colour and SLS free - perfect for sensitive skin!
The Anti-Acne Cleanser is designed to act as a purifier before our Advanced Anti-Acne Cream, assisting in the prevention of acne by gently cleansing the skin, removing the build-up of excessive oils and preventing the spread of acne-causing bacteria. Our Cleanser is also pH balanced to minimise stress on the skin.
Epiology uses a Three Step Process
Step 1: Use the Epiology Anti-Acne Foaming Cleanser
Step 2: Use the Epiology Advanced Anti-Acne Cream
Step 3: Follow up with our Epiology Extra Strength Spot Gel
Active ingredient
Chlorhexidine Digluconate 0.5%
Water, Glycerin, Cocamidopropyl Betaine, Phenoxythanol
Directions for use
1 Before beginning, wash hands thoroughly.
2 Apply 1-2 pumps of cleanser onto hands and work into a lather, before applying to wet face and massaging, concentrating on problem areas.
3 Rinse thoroughly with lukewarm water and pat dry with a clean facecloth.
4 Use 2-3 times daily.
Read our blog for more cleansing tips!
Made in New Zealand from local and imported ingredients.
SKU: 10000